Specialist- Dr Sami Stagnell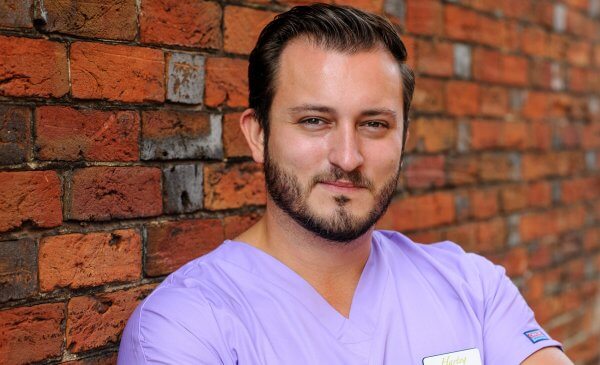 If you're anxious, have no fear. Sami has learnt many techniques to help the most nervous of patients.
GDC Number 177758
Dr Sami Stagnell, Specialist Oral Surgeon
Dr Sami Stagnell graduated from King's College London Dental Institute in 2009.  Sami is a specialist, making him an expert in the field of oral surgery and able to combine with with techniques such as hypnosis, cognitive behavioural therapy and sedation to provide even the most nervous and dental phobic patients with not only beautiful natural looking implants to replace missing teeth but facial rejuvenation too.
Sami has an MSc in Aesthetic Dentistry with King's College London and is completing an MSc with the University of Manchester in Skin Ageing and Aesthetic Medicine which means he is able to safely provide all aspects of Facial Aesthetic treatments including BOTOX®, Dermal Fillers, Chemical Peels and Thread Lifting to help you achieve a natural youthful fresh look in a relaxed way.
He lives locally with his wife and young family.