I wanted to write to you to let you know I'm still thinking of you all, at a time when some of you are facing the worse challenges of all.
I thought it would be nice to occasionally post some nerve-stimulating endodontic snippets. I really hope that they can provide some useful tips to assist your patient care in the future.
I have for years been a great enthusiast of the Protaper Series of rotary files, most recently using the Protaper Golds.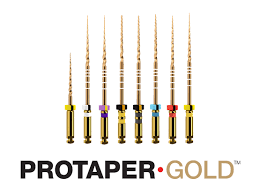 I find them totally predictable and admit they have been my absolute 'go-to' for years.
But I have recently been looking at the WaveOne 2 system (by Dentsply-Sirona) as an alternative.


I will be talking about them in one of my hands-on courses when we're back to normal and there will be a hands on component for you to try them out too.
The reason we pay such attention to the shaping of canals is because this facilitates access of our disinfecting solution to the whole root canal system, so it can then efficiently penetrate and digest tissue and eliminate infection. Copious irrigation is such an important factor in success. As with any mechanical file system, a glide path must first be established with a No 10 hand file and patency established. We can then progress to a No 15 hand file, or else use the more flexible Gold Glider rotary file, with its improved resistance to cyclic fatigue. The Gold Glider is multi-tapered along its active length and this file does most of its work in the coronal and middle part of the canal, the apical portion being fairly passive, just following along the canal's shape. This file creates the important glide path.
We need a motor with a reciprocating setting, as the instruments work in reciprocating motion: the engaging anti- clockwise rotation is 150° and the disengaging clockwise rotation is 30°. The motor must operate between 4-5Ncm torque (no less) and 300rpm.
The WaveOne Gold files come in 4 sizes, the most commonly used being the Primary, nearly always the first file to be used. In about 85% of cases, only one file is needed. In the remaining cases only one more file will normally be necessary. The small file can be used in very fine canals and one of the larger sizes in a larger root canal with a larger apical diameter. The WaveOne Gold files create a more minimally invasive shape to the canal preparation, due to reduced destruction of the body of the canal.
The WaveOne Gold is a very simple system, complemented and completed with the Gold Glider file. These files follow the original canal anatomy. It has been shown to decrease post-op pain, due to the fact that the mechanical files more effectively pull debris up and out of the canal compared to hand files. It will save chair time (and when we all return to normal I think this will be very handy indeed), though it's so important not to forget to allow sufficient time for the irrigant to work. And to irrigate and recapitulate lots.
I hope it will make our lives considerably easier as we enter a new phase in dentistry and we all find our new normal.
With my best wishes
Anna Bate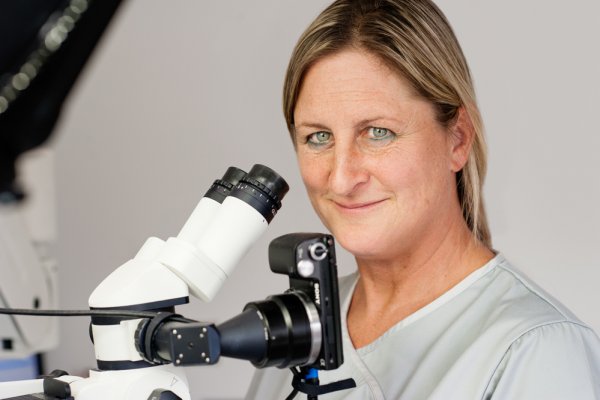 These show how to use the files brilliantly
More information about the system can be found here :
http://www.dentsplymaillefer.com/wp-content/uploads/2016/10/Dentsply_Maillefer_WAVEONE-FILE_0115_DFU_EN.pdf
About Anna Bate
Since graduating from Guy's Dental Hospital (U.M.D.S.) in 1988, Anna has worked at Guy's Hospital for many years and in private practices in London and Salisbury, where she developed her passion and dedication in endodontics. In 1996 she took up a teaching post in the Department of Conservative Dentistry at Guy's Hospital, London. After having her family, Anna moved to Italy in 1999 where she started up an endodontics referral practice in Cuneo, Italy and worked there for eighteen years.
She returned to England, retaining many fabulous Italian influences and joined our practice in December 2015. Anna has held many hands at Hartog Dental study evenings where she shares her experiences, hints and tips and enjoys getting to know you personally and putting faces to the names that she reads in your referral letters.