Specialist- Dr Maria Evangelidou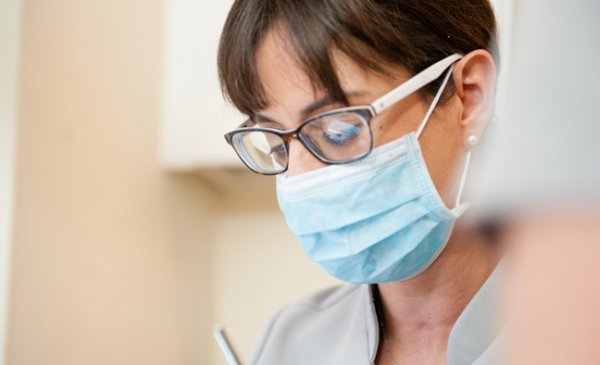 Warm, friendly and ever so approachable, Maria will make sure your gums are well looked after.
GDC Number 75770
Dr Maria Evangelidou, Specialist Periodontist
Maria is a registered specialist periodontist.
She has held a post of Specialist Clinical Teacher at King's College London as well as teaching in dental meetings and working in private practice.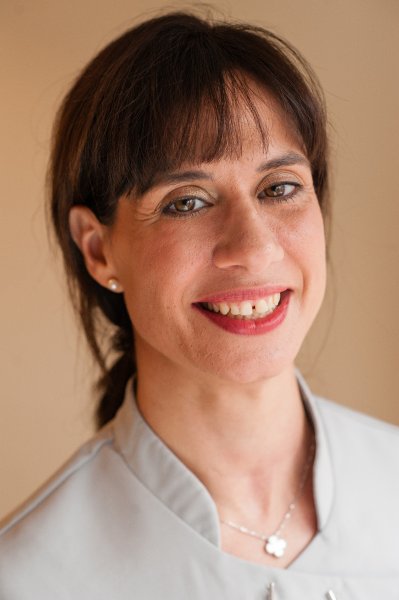 She started her career in Manchester Dental School in 1994. Following graduation in 1999 she took on several house officer hospital posts while obtaining the MFDS examinations (Member of the Fellowship of Dental Surgery). She then started her 4 year specialist training program in Periodontics at Guy's Hospital which is part of King's College London. She holds an MSc, MClinDent and an MRD in Periodontics.
She accepts referrals in non-surgical and surgical periodontics including periodontal plastic surgery and regeneration therapy. She also accepts patients for crown lengthening procedures and dental implants.
All referred patients will have a thorough initial consultation which will involve a complete clinical and radiographic examination and full report and quote of costs, all of which will be sent to the referring dentist as well the patient. Further reports will be sent at the end of each course of treatment in order to keep all parties involved fully informed.