Specialist- Mr Sanjay Sharma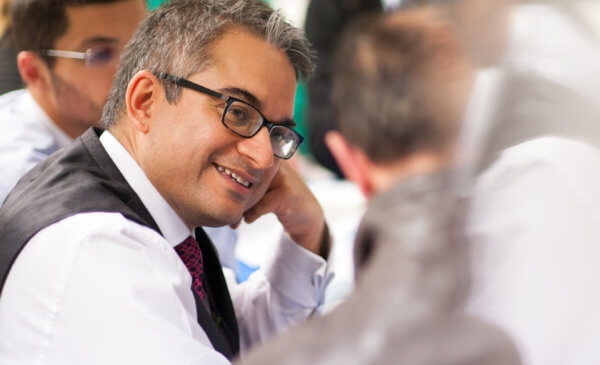 An eminent surgeon in his field, Sanjay is very personable putting even the most anxious patients at ease. His special interests include facial plastic and aesthetic surgery. Sanjay enjoys skiing, tennis and the occasional round of golf.
GDC Number 66305
Mr Sanjay Sharma, Consultant Maxillofacial/Head and Neck Surgeon
It is a huge privilege to welcome Sanjay to our team.  He is an eminent surgeon in his field and we are delighted that we can now offer our patients his expert treatment and advice.
Sanjay trained at King's College London and at St Bartholomew's Hospital to achieve his dual qualification.  He completed his postgraduate training on the South Coast and was awarded his Doctorate in Medicine in 2008 for his work on the genetics of cancer growth. He treats complex conditions such as facial injuries, cysts and tumours, intricate tooth extractions, implants and bone grafts.
Sanjay's understanding of face and neck anatomy is exemplary.  He was appointed as consultant at Southampton University Hospital NHS Trust in June 2010, specialising in head and neck cancer and reconstruction.  His special interests include facial plastic and aesthetic surgery using non-surgical and surgical techniques, consolidating these with an attachment at the world renowned Boston Facial Plastic Surgery and Facial Nerve Center. Intimate knowledge of the facial muscles gained through surgery has also provided Sanjay with experience to conduct non-surgical anti-ageing treatments such as Botox or dermal fillers.
Sanjay is dedicated to providing patients with the best outcome possible while sharing his talent for facial reconstruction with those in need.